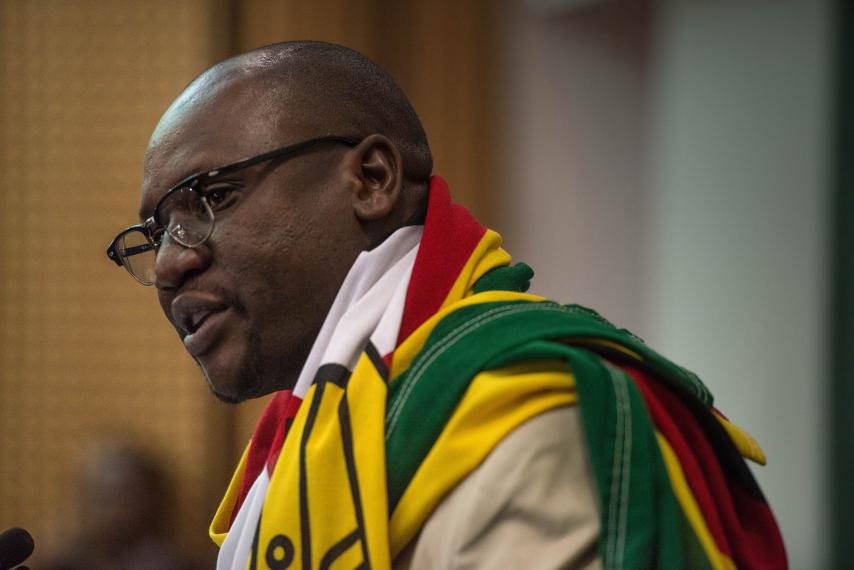 FOUNDER of #ThisFlag citizens' movement Pastor Evan Mawarire has been admitted into the 18th cohort of 2019 Yale World Fellows Program. Yale World Fellows is an international fellowship program at Yale University for mid-career emerging leaders who have distinguished themselves in their profession, discipline, or geographic region. Each year, between fifteen and twenty participants, known as World Fellows, reside at Yale for the fall academic term.
Welcoming the selection, Mawarire said he felt honoured. "I'm most honored and thankful to be selected among only 16 emerging leaders globally for the 2019 Yale World Fellows program at Yale University. The challenges we face today mean we must seek new ways and new partnerships to bring change to our regions." The Yale University has profiled Evan Mawarire as a Zimbabwean clergyman who founded #ThisFlag Citizen's Movement to challenge corruption, injustice, and poverty in Zimbabwe. "The movement empowers citizens to hold government to account," says the university. "Through viral videos, the movement has organized multiple successful non-violent protests in response to unjust government policy. For his work, Evan was imprisoned in 2016, 2017, and 2019 and charged with treason. "His message of inspiring positive social change and national pride has resonated with diverse groups of citizens and attracted international attention. Evan has addressed audiences at The Atlantic Council, Yale Association for African Peace and Development, Harvard University's Human Rights Centre, The Oxford Union (UK), the Oslo Freedom Forum, and the Geneva Summit for Human Rights & Democracy. Foreign Policy named him one of the 100 global thinkers of 2016. The Daily Maverick named him 2016 African person of the year. "Evan is a 2018 Stanford University fellow of the Centre for Democracy Development and the Rule of Law. He is a nominee of the 2017 Index on Censorship Freedom of Expression awards and the 2018 Swedish government's Per Anger Prize for democracy actors."
An open data innovator from China, a Nigerian Olympian and sports advocate, and a Chilean National Geographic environmental activist are among the 16 women and men who have been selected as 2019 World Fellows.
This cohort brings the total number of World Fellows since the program's start in 2002 to 346 Fellows, representing 91 countries. This year marks the 18th cohort of World Fellows.
The World Fellows program is Yale University's signature global leadership development initiative and a core element of Yale's ongoing commitment to internationalization. Each year, the University invites a group of exemplary practitioners from a wide range of fields and countries for an intensive four-month period of academic enrichment and leadership training.
The mission of World Fellows is to cultivate and empower a network of globally engaged leaders committed to making the world a better place. The program is part of the Jackson Institute for Global Affairs, which prepares Yale students for global leadership and service through its master's program in global affairs, master of advanced study in global affairs and undergraduate major in global affairs.
The full list of selected fellows is given below: