The National Prosecuting Authority (NPA) has ordered the Zimbabwe Republic Police (ZRP) to release three leaders of the Zimbabwe Congress of Trade Unions (ZCTU) from Gweru citing lack of evidence.
Moses Gwaunza was arrested in a
midnight raid at his home on Thursday while Charles Chikozho, the ZCTU Administrator in Gweru and Bernard Sibanda, the ZCTU's District
Secretary were arrested in the early hours of Friday. The trio was charged with participating in a gathering with intent to promote public violence,
breaches of the peace or bigotry as defined in section 37 of the Criminal Law (Codification and Reform) Act.
However, after reviewing the case, prosecutors from the NPA ordered the police to release all three men and to proceed by way of summons
because there was no evidence linking the man to a crime. The three were represented by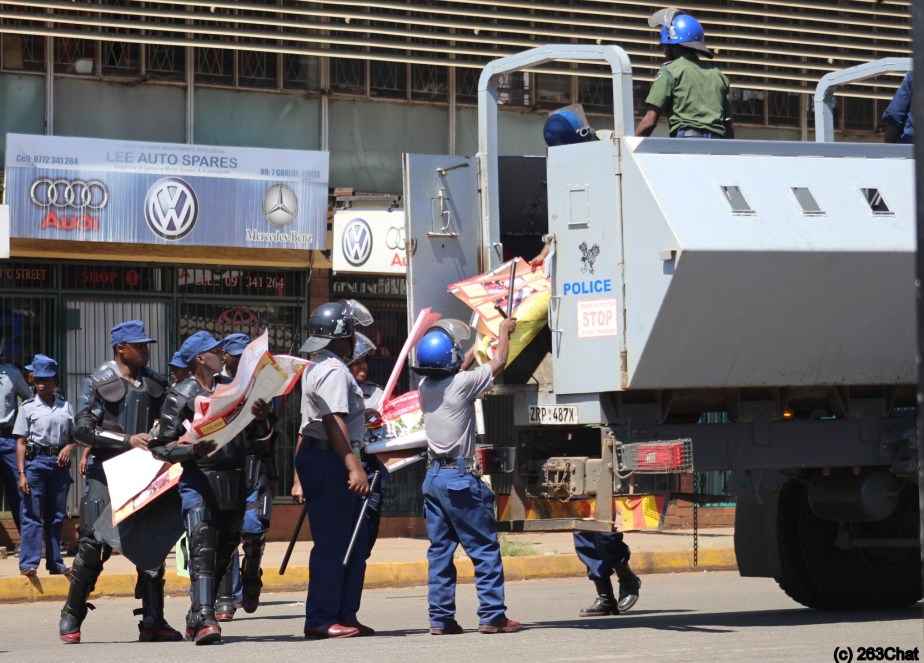 Takashinga Pamacheche of the Zimbabwe
Lawyers for Human Rights (ZLHR).