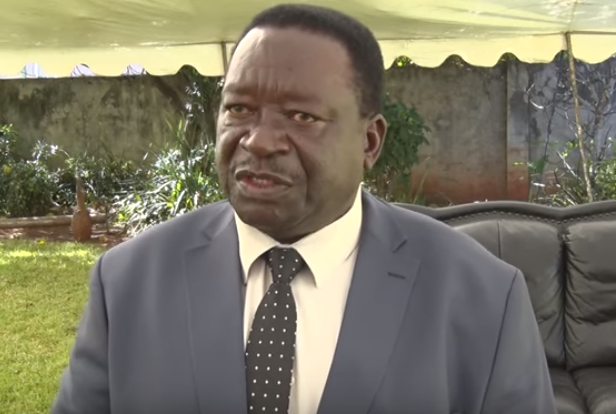 NEWLY-APPOINTED Zanu-PF National Political Commissar Victor Matemadanda has sensationally revealed that some senior ZANU PF officials have been abusing their positions to position their girlfriends into party positions.
Speaking during the party's Matabeleland North Provincial Co-ordinating Committee meeting in Lupane on Saturday, Matemadanda said he is going to name and shame all party officials involved in the sex for position scandal.
He said he was going make sure that the culture of conscripting girlfriends and homeboys without a straight history in strategic party positions to build empires of people who submit to certain party seniors was going to end, adding that President Mnangagwa was aware of shenanigans of those that were dividing the party through lies.
"I will make sure that corruption in the party will be a thing of the past. There will be no sacred cows in the fight against rot in Government and the party. Sacred cows will be those that are not yet born. I will help the President in the fight against corruption," he said.
Matemadanda reiterated that the ruling party is filled with lies and rumours which are destroying the party, adding that he was going to make sure he dismantles those and ensure correct procedures were applied in line with the party constitution.
The vibrant former war veterans leader further castigated his party for a heartless eviction of people from land they were settled in during the uncoordinated fast trek land redistribution exercise.
"If they are to go on, they are supposed to identify land first for people before evicting them. We do not have as a party a culture of harassing people. We all know that times are hard but people are losing property in the evictions that have not been okayed by the party," he added.
The PCC was called to address the issue of Lupane East constituency by-election after the death of Sithembile Gumbo.
The by-election will be held on 3 August and he vendorsed the decision of the provincial elections directorate to choose Mbongeni Dube over Finance Minister Mthuli Ncube as the Zanu-PF candidate.
Explaining the process, party provincial chairman Richard Moyo said there was no time to hold primary elections and as a province they agreed to use the criteria of going back to the previous results of the party primary elections where Dube was second to Gumbo.
He said there were five others who had submitted CVs but they all agreed with the criteria except Lupane council chairman Councillor Fibion Ngwenya who was phoning the national office complaining that the party was going to lose.