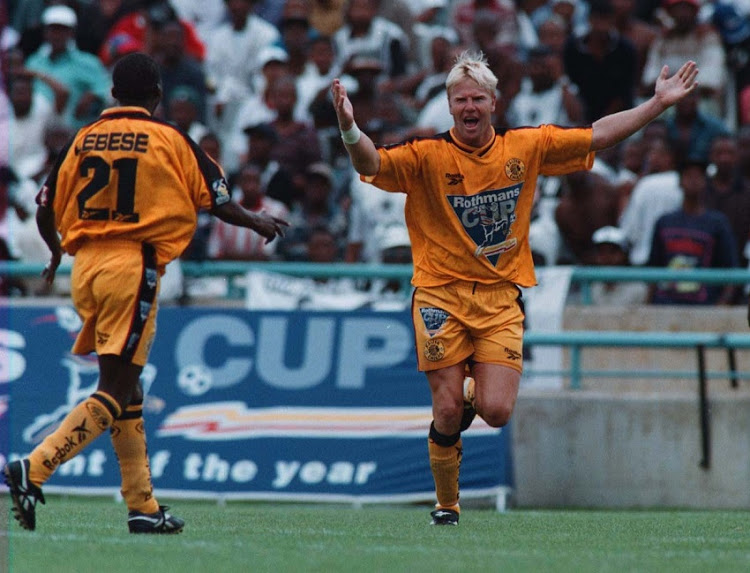 A crack police team is investigating whether former footballer Marc Batchelor was killed in a revenge hit for his apparent role in the theft of a ton of cocaine smuggled into SA late last year.
This is the same team of detectives from the organised-crime unit that has been looking into the murder of Serbian national Ivan Djordjevic, who was shot dead in a similar manner at his Bryanston home in April.
Last year Djordjevic went into business with Batchelor, who ran a debt-collection company. The two, say police crime intelligence sources involved in investigating drugs smuggled through South African ports, were allegedly involved in the theft of the cocaine. The drugs came into SA via Port Elizabeth and Cape Town harbours in December last year, from Brazil and the Netherlands. They had been dispatched by an Eastern European crime syndicate.
The Sunday Times understands the specialised team is looking at links between the Djordjevic and Batchelor murders, which could be in revenge for the alleged theft.
Batchelor's brother Warren Batchelor this week declined to comment on the investigation, but the slain man's fiancé, Cheré Gray, admitted Batchelor had "enemies in the underworld". Police have also confirmed that "an element of organised crime may be a possibility".
Batchelor was gunned down on Monday in the driveway outside his Olivedale, Johannesburg, home by two gunmen armed with semiautomatic assault rifles and riding a white motorcycle.
The crime intelligence officers said two consignments, which Djordjevic and Batchelor were allegedly supposed to distribute, disappeared shortly after their arrival in Cape Town and Port Elizabeth in December. Three weeks later, the Hawks seized R700m worth of cocaine at Port Elizabeth's Coega container depot, suspected to be part of the initial shipment.
Private security sources said detectives are also looking into debt collected on outstanding drug money and loans. Batchelor is believed to have recently got on the wrong side of an Israeli businessman after failing to pay over a R3.5m collection he made on the businessman's behalf early in July.
Gray told the Sunday Times she was in the house and had just finished talking to Batchelor on the phone when she heard the gunfire. Running outside, she found him still breathing. "He was trying to say something, but I could not make anything out."
Gray said she believes those behind the shooting carried out a "personal vendetta".
"They came on a mission, clearly having a task to complete. People do things for money. It's the work of the underworld, which involves gangsters, shady business dealings and debt-collecting. Marc was involved in debt-collecting, which, while an unsavoury business, serves a purpose. We began working together in January. I ran the investigations side and he did the collecting."
Gray said the shooting was a sign that Batchelor had made enemies.
"In the underworld everyone has enemies. I have my opinion of those who were involved, but I won't drop names."
She said Batchelor had had run-ins with people, but he was not one to go to the police.
"The way we handle things among ourselves in this world is through diplomatic means. I don't know why this could not be resolved in a diplomatic way," she said.
Batchelor was returning home with his gardener, who has requested anonymity, and his dog, when the gunmen, which neighbourhood CCTV footage shows tailed him for several kilometres, stopped next to his white BMW X5 and opened fire.
Seven bullets were fired through the driver's window, and one through the door. At least six struck Batchelor in the chest, with his body riddled with bullets.
"He was my everything. My enigma, my hero. Yes, he had a temper, but he was quick to forgive. We were best friends and our hearts were destined for each other," said Gray as she described how she found love.
Gray grabbed headlines last year when her then lover, Andrew Turnbull, was videotaped violently assaulting her. Turnbull was arrested in October last year for the assault, but died in a horrific car crash in May outside the Eastern Cape town of Port Alfred.
He was out on bail of R10,000 at the time. An emotional Gray told the Sunday Times she and Batchelor had recently got engaged.
"The night he died we were going to announce it. We were waiting for friends of ours to arrive that night from overseas. This has just ripped me apart."
She said they met through mutual friends and business associates. "We became best friends and partners, planning to marry before the end of the year and build a home together. This has been a heart-wrenching event in our lives. We, being friends and family, are absolutely gutted."
Gray said Batchelor had an incredible sense of humour, and knew how to make others laugh, no matter what.
"He took my kids in as though they were his. He was an amazing guidance for them."
Batchelor's brother Warren said he was devastated. "Like all brothers we had our ups and downs. We had been estranged for two years because of a silly dispute. We had begun chatting to each other and were due to meet this coming week to reconcile.
"Then this tragedy strikes. What I saw when I walked to the car was horrific. Noone should see that. I waited there until 1am. I was finally able to touch and kiss his forehead. It was then that I knew everything was fine and we were reconciled."
Batchelor said they planned on giving his brother the send-off he deserved, "one which will celebrate his life and show what an incredible person he was".
– Source: Sunday Times