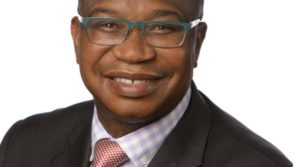 By Own Correspondent| Speaking to parliamentarians at the 2019 pre-budget seminar in Bulawayo, Speaker of Parliament Jacob Mudenda urged the Finance Ministry to ensure speedy implementation of investment deals.
Mudenda called on Mthuli Ncube to craft a deal structure that ensures that when a deal is signed it is implemented immediately.
Said Mudenda:
"Honourable Minister of Finance, crack the whip, let us crack the whip, where a deal has been signed say for mining, why should we wait another six months, another one year, waiting for what, so there was no good intention of investment in our country.
Perhaps through the Ministry of Finance, let us have a deal structure unit that ensures that what ever deal is signed for is implemented immediately, jobs are created, economic growth is established and Parliament must bring the executive to account in that regard."-StateMedia