Terrence Mawawa|Bulawayo Giants Highlanders  have described as "witchcraft" the decision to allow  Vhengere Stadium in Rusape to host Premier Soccer League matches following their 0-1 loss to Mutare City Rovers on Wednesday.
Bosso became the third big team to lose at the stadium after Caps United and Ngezi Platinum Stars also lost at the same venue.
"Banning White City Stadium and approving Vhengere is witchcraft. That PSL matches can be played on the type of pitch we played on is unbelievable. It doesn't matter how you look at it; that field can't even host social league football.
How does anyone explain the excavation that covers the whole 12-yard area of one of the goal areas? How about the cattle paddock length grass? The dry surface that suggests the field was last watered weeks ago,"
Highlanders chief executive officer Nhlanhla Dube posted on Facebook.
He said they were not cry babies and not condemning the Vhengere Stadium pitch because they lost, but merely raising concerns that should be addressed by the relevant authorities.
The stadium was approved for topflight use by the First Instance Body in line with the club licensing dictates after condemning Sakubva Stadium, forcing Mutare City to play their opening games of the season in Harare.
ZIFA communications manager Xolisani Gwesela said the stadium met the minimum required standards when they inspected it at the beginning of the season.
"Let me make it abundantly clear that when we inspected the facility it was in good condition and met the expected minimum standards in the VIP area, whether it could accommodate at least 5 000 spectators, dressing rooms, parking area and so forth.
When we do inspections, we don't only look at the pitch," said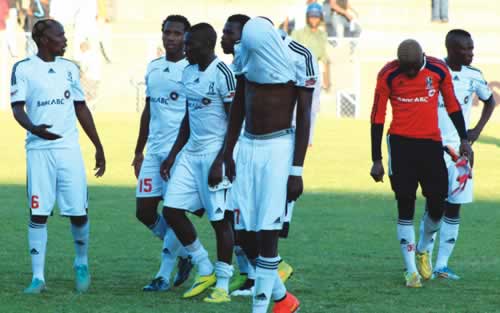 Gwesela.