Terrence Mawawa|Outspoken MDC Alliance principal Tendai Biti has blamed the Emmerson Mnangagwa military run government of failing to protect the citizens.
Although yesterday' s incident was apolitical, Biti maintained an individual with direct links to the "junta government" shot and killed a hapless civilian.
" An individual linked to the junta has shot two people in Harare's CBD.The blatant fascism of this murderous regime is totally unacceptable. Surely the citizens can't live in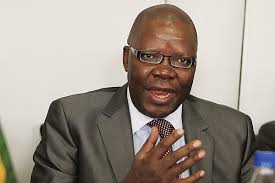 perpetual fear of State hooliganism," tweeted Biti.