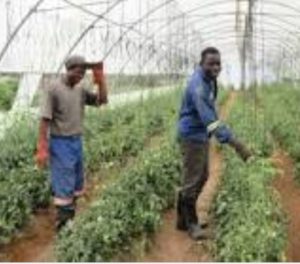 By Own Correspondent| Farm workers have been awarded a 15 per cent wage increase.
This comes as a second supplementary review of Statutory Instrument 195 of 2018, which had guaranteed farm workers a 6,67 per cent increase in July, pegging the minimum wage at $80 and maximum wage at $160.
These salary adjustments are with effect from this month.
National Employment Council of Zimbabwe (NEC) has notified the Agriculture Industry of Zimbabwe of these developments.
Recently, there have been calls for upward salary reviews by workers from different sectors citing the increasing cost of living.
In a statement, NEC said:
"The NEC Agriculture comprising the Social Parties that is, Zimbabwe Agriculture Employers Organisation (ZAEO), Zimbabwe Commercial Farmers' Union (ZCFU), Commercial Farmers' Union (CFU), Zimbabwe Farmers Union (ZFU)and Agro employer representatives on the employee's side and General Agriculture and Plantation Workers' Union of Zimbabwe (GAPWUZ) and Horticulture, and General Agriculture and Plantation Workers' Union of Zimbabwe (HGAPWUZ) on the employees' side, have agreed on wages of Agro Sector effective November 1, 2018."-DailyNews